Discover nature, history and landscape along the banks of the Stour and through Dedham's vale. Hire cycles, go boating on the Stour, we can make you picnics or just amble back for afternoon tea. Village beauty salons or golf courses nearby, riding and other restaurants to eat in. Further afield there is Lavenham and Long Melford for antiques and more, or beaches and sea at Frinton and Mersea.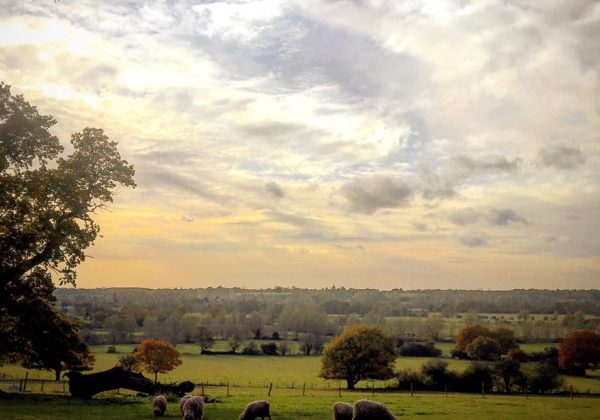 Local Attractions
The Sun Inn is a 1.8 mile walk or 6 mile drive from Flatford Mill, made famous by John Constable's painting, The Hay Wain. The walk takes you out of the village, along and across the river Stour and through the Dedham Vale. Further information about the milll, cottage and the National Trust can be found by clicking this link: The National Trust – Flatford Bridge Cottage
You can hire a boat either from Dedham or Flatford to give you an alternative form of transport through the Vale – the boats are generally available from April and no booking is required.
Within the village and just a 0.5 mile walk from The Sun Inn, is The Munnings Art Museum at Sir Alfred Munning's former home, Castle House. Open form 30 March to 31 October, Wednesday-Sunday and Bank Holiday Mondays. With over 100 works of art by the artist and events throughout the summer, further information can be found by clicking this link: The Munnings Collection
One of our favourite spots is Beth Chatto Gardens, a 7.5 mile drive from The Sun Inn. Open all year (except 24 December-1 January) it is the perfect place to spend half a day exploring the beautiful gardens and maybe pick up some rare plants to take home. There is also a coffee shop and you can buy gifts and books from their shop. The garden changes throughout the year and there is always something interesting to see. Further information can be found by clicking this link: The Beth Chatto Gardens
There are numerous walks you can do with The Sun Inn as your starting point and we have plenty of maps to show you. As noted above you can head east along the Stour to Flatford or head west towards Stratford St Mary (The Swan is a good pit stop) and further onto Higham and Stoke by Nayland (where The Angel or Crown Inn will feed you well). You can get in your car and head slightly further afield to the Stour estuary stopping at Manningtree, Mistley (5 miles) or Wrabness (9 miles) where you can see Grayson Perry's House for Essex We also have bikes for your use and can make you up a picnic to take with you. For further information about the Dedham Vale, click this link: Dedham Vale
Golfers can enjoy a variety of courses all within a 30 minute drive from the pub. These include Hintlesham Hall  (9 miles), Brett Vale (5 miles), links at Frinton Golf Club (17 miles) or Colchester Golf Club (12 miles)
If you are after some retail or cultural therapy, Colchester (10 miles) has plenty to offer including Fenwicks, Firstsite Contemporary Art Gallery and of course our sister restaurant Church Street Tavern for a pre theatre/cinema meal or post shopping cocktail. For antique hunters, Lavenham (17 miles) and Long Melford (17 miles) are packed with interesting shops and buildings. 
Being right on the Essex/Suffolk border, The Sun Inn is well placed to explore the best of Essex and Suffolk. For a comprehensive guide to both, click the following links: Visit Essex Visit Suffolk